Friday, March 8, 2013
Hi girls! What will you be listening to during spring break? Music cools the soul! Marie
Tuesday, March 5, 2013
How to become the ultimate fashionista: http://www.babysitting.net
Sunday, March 3, 2013
How is March going girls? Here is a rainbow fedora for spring or summer. Describe your favorite fedora. Happy styling! Marie
Monday, February 25, 2013
Do you like bean bag chairs? Are they more comfortable than your regular chair? Have you seen bean bag chairs destroyed? Have you read a book or ate a snack on a bean bag chair? stay relaxed, Marie
Tuesday, February 12, 2013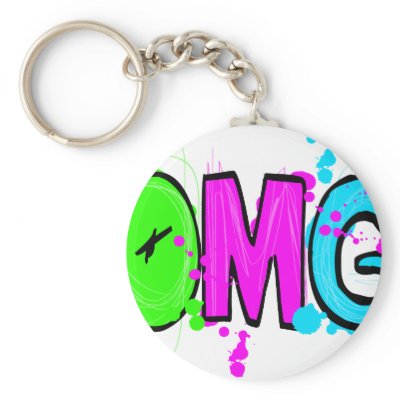 What makes you say, "Oh My Gosh!", Oh My GOD!", or "OMG!"? Do you say this phrase when you are angry,suprised,or happy?
Friday, February 1, 2013
Hi girls! Hope you are having a swell first day of February! Show someone some love today! May your heart always beat with sweet love ~ Marie
Wednesday, January 16, 2013
( at Office Max) Do you or someone you know love to decorate? Why not use your creative sense and make something pretty with duct tape... It's cheap,durable,waterproof and looks so cool~ Happy crafting! Marie
Sunday, December 2, 2012
Samantha's bff is Tanisha.Samantha and Tanisha grew up in the same apartment complex.They became friends in kindergarten and played together at the YMCA after school program.The birthday parties and swimming pool parties were always a blast!Tanisha used to love playing with Barbie dolls and singing as she listened to Beyonce and Taylor Swift.They wrote about their favorite books and games in their personal journals.Tanisha and Samantha liked going on the fastest rides in the amusement park.After the amusement park,the girls would go and get strawberry and chocolate ice cream cones.Those were fun days for the girls. Now the girls are in 6th grade.Tanisha plays on a soccer team and Samantha doesn't.Samantha wanted to play but her parents did not have anyone to pick her up after practice.This made Samantaha sad. Meanwhile,Tanisha made new friends on the soccer team and had fun playing at the games.The soccer coach told Tanisha that she was doing a great job. Tanisha was usually tired after soccer practice and fell behind in her homework assignments.Samantha was making good grades in all of her subjects.One Tanisha's teachers gave her a 69 on an English worksheet.She started asking Samantha if she could copy homework assignments from her.Samantha said,"ok".'That's what friends do',thought Samantha.She felt good about helping her friend. A teacher noticed that the two girls had the same answers on their classwork so Tanisha stopped copying the homework.Tanisha stopped talking to Samantha and began hanging out with her soccer friends.Samantha missed her friend but didn't say anything to her. Two weeks passed.Tanisha didn't eat lunch with Samantha anymore.Instead she ate with the soccer girl and some of the other popular girls.Samantha had not talked to her friend for days. Then on Wednesday Tanisha called.She had a favor to ask of Samantha.Tanisha had asked Samantha to bring her backpack to the soccer field after school. Samantha agreed and carried Tanisha's backpack to her each day that she had soccer practice. Because of this,Samantha would have to run to get a seat on her school bus after school.This went on for a week until Samantha's mom found out. On Saturday, Samantha asked Tanisha if she wanted to go to the mall with her.Tanisha said she would go. They were to leave at 3 pm,but Tanisha never showed up.Samantha called her cell,but there was no answer.Samantha and her cousin went to the mall anyway. They walked and looked at jewelry,cd's,clothes,and tried on some shoes.Samantha walked out of the shoe store and saw Tahisha and her friends standing outside of Macy's.One of Tanisha's new friends made eye contact with Samantha.The girl slung her long brown hair and turned her back to her. Samantha's feelings were hurt and she wondered if she had lost her best friend.Samantha didn't like the way that Tanisha was treating her.There was an ice cream stand in the mall.Samantha's cousin wanted to cheer her up,so they bought strawberry and chocolate ice cream.The strawberry ice cream did not taste so good on Samantha's tongue today because her heart was smashing... igg! It was like a part of her body being burned by a candle flame...or falling down on a piece of sharp broken glass. It was time for Samantha to think about the situation and find a solution to the problem. Samantha was smart,kind,and a real good friend to Tanisha.Samantha understood that there was absolutely nothing wrong with herself.She knew that she had to do something to throw this experience behind her.That night, Samantha went to her room,listened to music on her mp3 player and fell asleep with her thoughts. Samantha made friends with a new girl in Math class. Her name was Anna. A couple of days later Tanisha walked over to Samantha in the bathroom.They said hello.Tanisha asked if she could borrow her new house slippers to wear to a friend's sleepover that weekend. Samantha knew her friendship with Tanisha was over at that minute...she realzed that Tanisha was a "user". Samantha smiled and calmly said to Tanisha,"no,my slippers only fit my friends feet." That weekend,Samantha and Anna had a pink slumber party... and yes she let Anna wear her glittery house slippers! What would you do if your best friend stopped talking to you and got another best friend? Do you think Tanisha knew how badly she hurt Samantha's feelings? friends, Marie
Monday, October 15, 2012
Shannon put a little alcohol on her cotton ball and dabbed it on the cut on her elbow.She got a bandage out of the bathroom medicine cabinet and had a flashback of what had happened yesterday. Terra was Shannon's friend and told her to come with her to a birthday party. The birthday party was for Mindy's on Saturday.She was turning twelve.The party was at a lake near Mindy's house in the country.About twenty girls and boys showed up along with a few parents.The food,drinks and cupcakes were set up on a large table outdoors.A volleyball net was nearby and the kid played a game before the party started.Everyone talked,listened to music,and played board games. After eating,a group of kids wanted to play another game of volleyball.Mindy was next to Shannon on the ground.They began to volley the ball back and forth. Shannon noticed that Mindy was stepping over in her space to hit the balls that were coming to her.Shannon did not say anything at first.The game went on and the score was tied.The other team served the ball into Shannon's direction.Shannon jumped high to hit the ball back when Mindy's left hand flew in front of her face!Shannon thought: "This is enough!" Shannon pushed Mindy down onto the ground and told her to stop interfering with her game! Mindy got up and charged at Shannon.The girls began to fight and Terra yelled at them to stop.Some parents came over and separated the girls. Shannon and Terra decided to leave at that moment.They picked up their cell phones snd Shannon noticed that blood was running down her right elbow.She felt Mindy's ring scrape her elbow when they were on the ground. Shannon told Terra that she was ready to leave.On the way out,Shannon took a cupcake off of the table and ate it.Terra and Shannon left the party and walked back home.Shannon apologized to Terra for getting into trouble with her friend.Terra told her that it was okay.(Inside Terra was embarrassed that Shannon had a fight with her friend at the birthday party.) Do you think Terra should remain friends with Shannon? Should Terra still be friends with Mindy?
Saturday, October 6, 2012
Marissa and Devon looked at different flavors of bubble gum as they walked up to the counter of the local convenience store in their neighborhood.Marissa was allowed to stop by the store one day a week to spend part of her weekly allowance.Devon did not receive an allowance,so Marissa shared her bubble gum with her.They loved blowing bubbles and tried to see who could blow the most enormous bubble.
They saw cherry,watermelon,kiwi fruit,orange,tuti fruiti,coconut,grape,peppermint,ice cream,lime,pineapple,chocolate,and lemon bubble gum.It looks like the store had a new flavor of bubble gum.It was pink lemonade and sugar free.So Marissa bought one package for herself and one for Devon.Marissa's mom told her to eat dinner before she chewed the gum.Devon walked home.A few minutes later Devon called Marissa and told her to bring the gum to school tomorrow.Marissa knew the classroom rules....No chewing gum in class!Afterall,Marissa had an "excellent" in school conduct and following the school rules. She thought about it and agreed to bring the sugar free gum.She had no intention of chewing it in class.Marissa put the gum in her bag that night so that she would not forget to bring it. The next day Marissa sat by Devon in Science class.They had just finished an experiment when Devon pulled Marissa over to the side.Devon put her hand in her jean pocket and pulled out the pink lemonade gum.She told Marissa that the teacher would not care if they chewed the gum.Marissa said,"no!" Devon looked around to see if the teacher was watching.Then she slipped the square of gum into her mouth.She was careful that no one noticed.Marissa told her that she was going to get caught. Class was almost over.Devon still had the bubble gum in her mouth and kept telling Marissa to chew her gum. Marissa gave in and took it out of her bag.She slowly lifted the gum to her mouth.Then it happened!The teacher looked up at that exact second to ask Marissa for her worksheet.The teacher asked,"What is that in your mouth,Marissa?" Marissa had to confess."It's gum." Her teacher was disappointed and told Marissa that she took 10 points off of her conduct for the 9 weeks. Gosh! Marissa was angry with herself.She knew the rules and still listened to her friend......Now she had a spot on her perfect conduct grade. Blah! "never again, I will used my brain and think before I act!", she promised herself. Pick sweet friends, Marie
Thursday, October 4, 2012
Alyssa was excited about starting 6th grade in her new school.Her family had moved from California to New Jersey during the summer.She made friends with two girls (Erin and Tiffany) in her new neighborhood.Alyssa was invited to Erin's birthday party and the three girls went swimming together at park. On the first day of school,Alyssa woke up early. It was raining pretty hard.Her mother had just left for work and Alyssa was to walk to the bus stop with her new friends.She was holding her umbrella,backpack,and purse.Somehow she slipped on the wet pavement and fell into a mud puddle.Her purse was wet and her shoes and pants were soaked with the muddy water. Alyssa was upset and really embarrassed.After picking up her things,she stepped onto the school bus.She look down the aisle of the school bus and saw that Erin and Tiffany were laughing and pointing to Alyssa's soaked shoes.Alyssa could not believe it! This was not a good morning for Alyssa... how could the first day of school go so wrong?!When the school bus arrived at school,Alyssa went to the bathroom to clean up as best as she could.The physical ed.teacher even gave her some clean socks. She wanted to ask her new friends why they laughed at her.Did they have any manners? Should Alyssa keep silent and remain friends with the girls or ask them about the way they treated her that morning? Sweet thoughts, Marie